Investui reaches +24% net – October 2021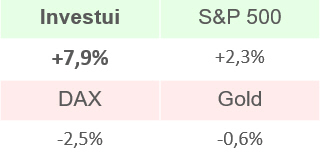 In the third quarter Investui (+7,9%) beat the S&P 500 (+2,3%), the DAX (-2,5%) and the Gold (-0,6%) by a very wide margin. The net return on the futures account currently stands at a fantastic +24,1%. This year should be another great Investui year.
Inflation rate in Germany at 28-year high – October 2021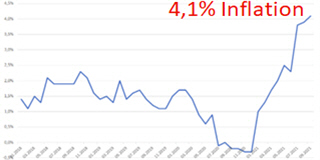 In other European countries, the situation is not better. We have repeatedly warned investors about rising inflation. The value of money that is not invested is currently falling by -5% per year! Investui is a great solution to fight inflation and negative interest rates. Investui is also a great way to diversify your investments. Open an account now.
Free demo...
Simulator...
Open an account...