Investui outperforms the MSCI – September 2023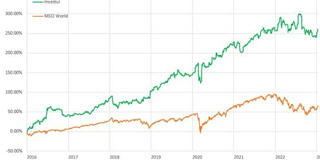 Many investors keep an eye on the important MSCI World index. The MSCI was up +64,5% in the last seven years. Over the same period Investui posted a gross return of +258,8%. Conclusion: your Investui managed account clearly outperforms the MSCI World index.
Investui outperforms 10 best robo-advisors – July 2023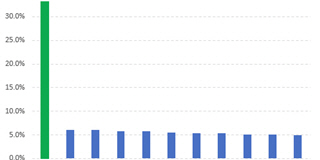 With a net return of +33,2% in the first half of this year, Investui clearly outperforms the 10 best robo-advisors available in Germany (source: Geldanalage digital). The advisors delivered a performance between +5% and 6,1% versus Investui's +33,2%.
Open an account...