Spectacular result – November 2023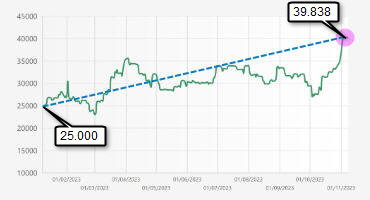 The Investui managed account generated a spectacular profit in October. The net return for this year currently stands at +59,4%. Clients, who started the year with € 25.000, now have € 39.838 on their account!
Investui outperforms the MSCI – September 2023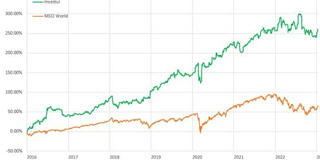 Many investors keep an eye on the important MSCI World index. The MSCI was up +64,5% in the last seven years. Over the same period Investui posted a gross return of +258,8%. Conclusion: your Investui managed account clearly outperforms the MSCI World index.
Open an account...